All-new Tiger 900 and Scrambler 1200 motorcycles feature in key stunt scenes in the 25th James Bond film No Time To Die. A major new collaborative partnership between Triumph Motorcycles and EON Productions was announced in December 2019.
This has brought together two great British icons – 007 and Triumph Motorcycles – for the very first time.
Here's an insight into our partnership, including an exclusive interview with stunt co-ordinator Lee Morrison about how the Scrambler 1200 and Tiger 900 bikes performed in the movie.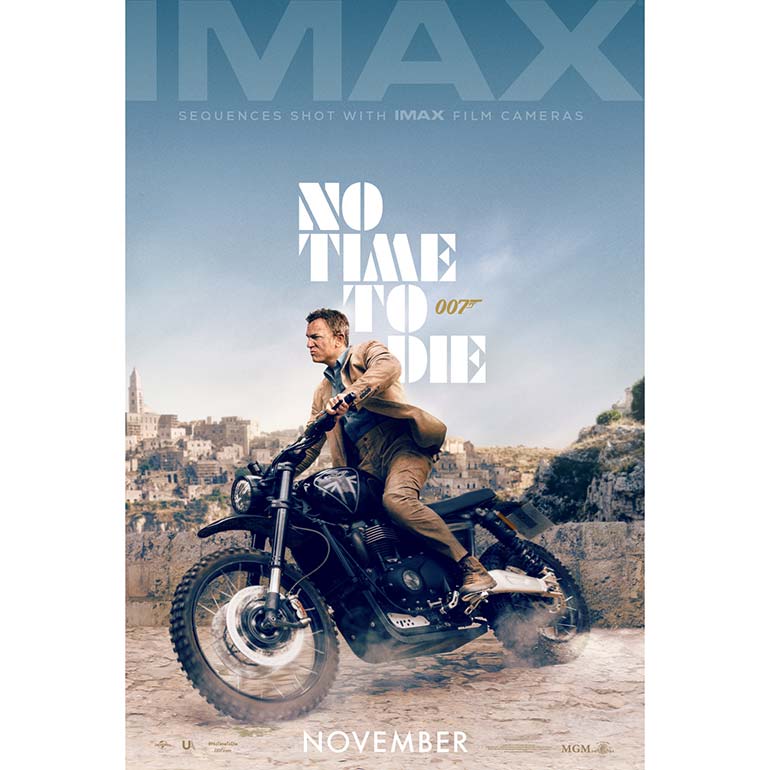 NO TIME TO DIE
The 25th James Bond film was filmed in 2019 in several locations including Jamaica, Norway, Italy and the UK, and Triumph is the only motorcycle partner in the movie. This is our first partnership with a Bond film and we join other vehicle partners including Jaguar Land Rover.
Triumph have a long illustrious history in designing, developing, advancing and manufacturing premium motorcycles with exceptional levels of performance, capability and handling. The James Bond stunt team required high performance bikes for some key action sequences and Triumph were the perfect fit.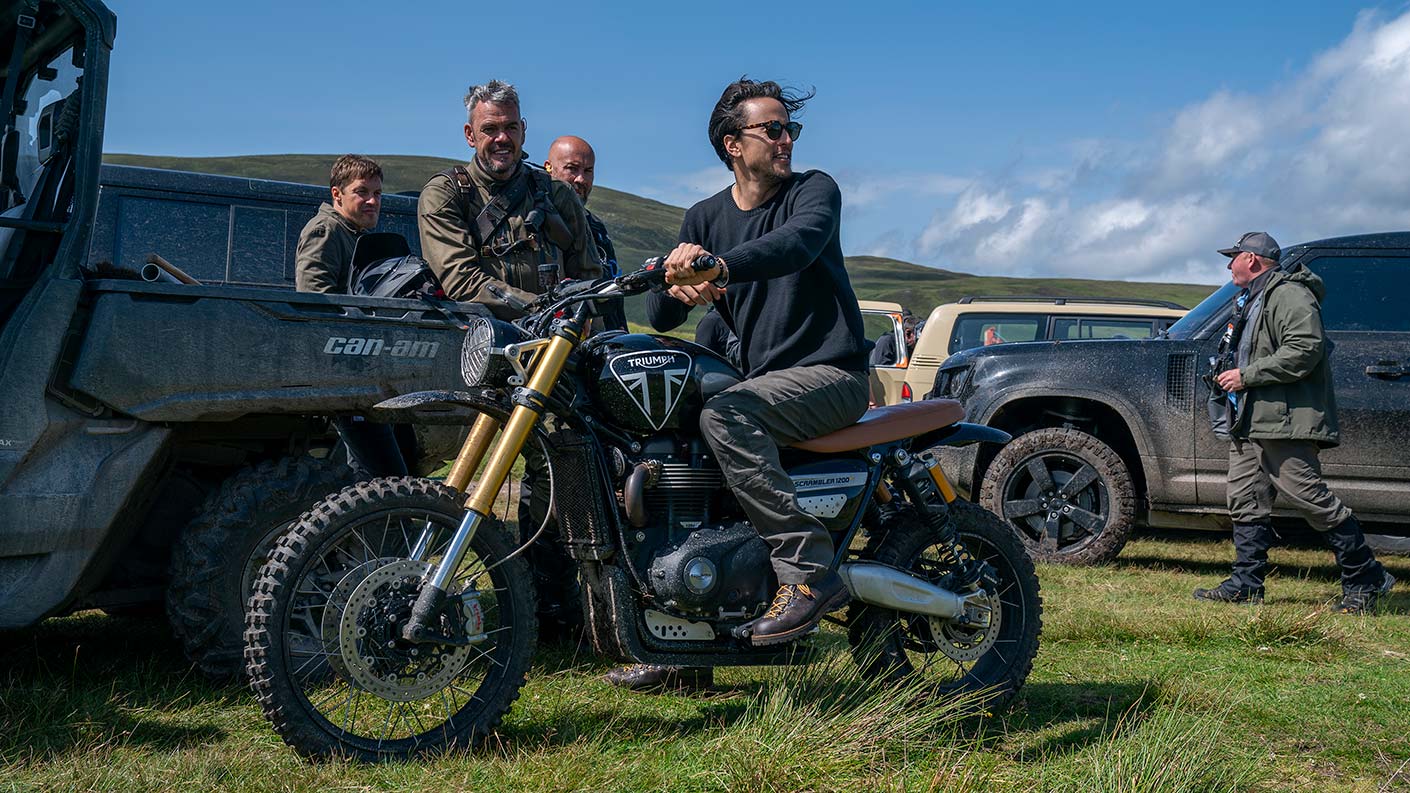 Just like the character originally created by Ian Fleming, Triumph Motorcycles share a well-established and instantly recognisable British authenticity, fashioned and proven over time, that resonates globally. These shared attributes make Triumph Motorcycles a perfect partner for the James Bond movie franchise.
For months, the Triumph design workshop team collaborated behind closed doors with the stunt team from the film to configure several feature motorcycles for the movie, including special preparations of Tiger 900 and Scrambler 1200 models to handle the extreme and dynamic action sequences – and the film's world-class stunt riders – demanded.
The films stunt coordinator Lee Morrison was a key member of the movie production team. We asked him how he came to choose Triumph motorcycles for the crucial Bond action sequences: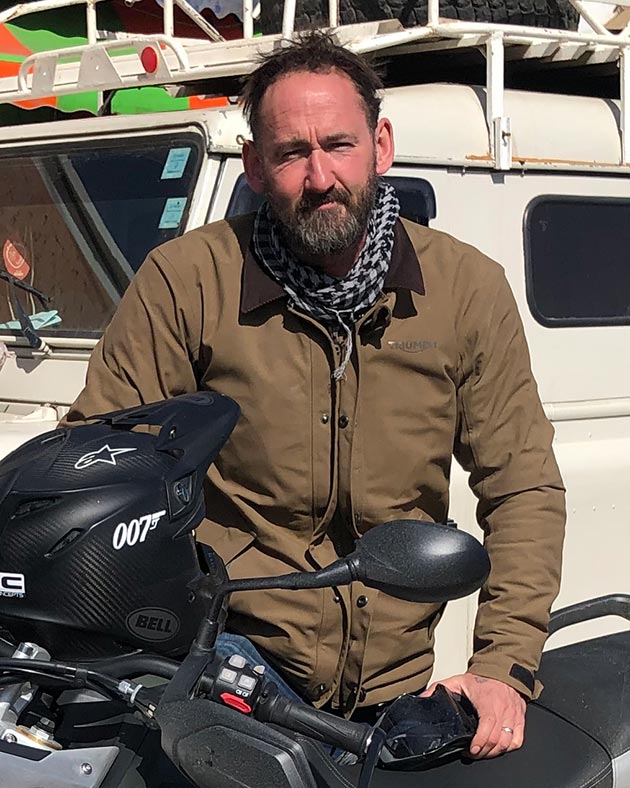 "THE WHOLE STUNT TEAM REALISED VERY QUICKLY THAT THESE WERE AMAZING BIKES."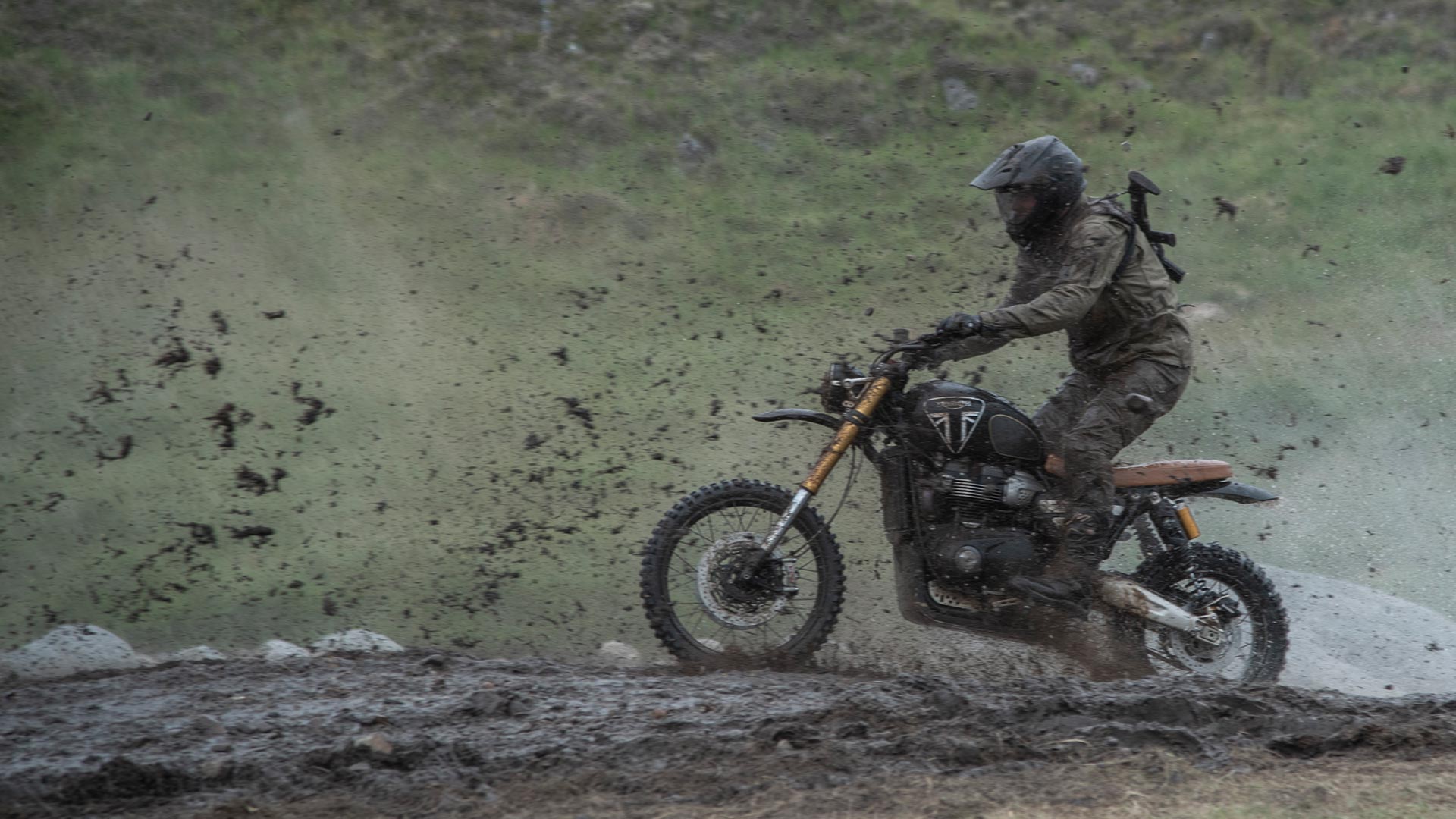 "First and foremost, as a stunt co-ordinator I have to be sure that we can achieve the action on that motorcycle. Is it agile and powerful enough for the stunt riders to achieve what I want them to? And also, crucially, does it fit the story of the film in a way that's credible onscreen.
We loved the look of the Scrambler 1200, and we already knew we would use those in No Time To Die, but then Triumph offered us several prototypes of a bike that hadn't yet been launched at that time, and that was the Tiger 900. The whole stunt team realised very quickly that these were amazing bikes. We rode those bikes so much in Off-Road Pro mode and the things are amazing... absolutely incredible."
What did you love about the Tiger 900?
"We spent a long time on the Tiger and it is so balanced. You can just have great fun with it. I joined a Triumph Tiger 900 press ride in Morocco recently and you stick cruise control on and settle in to what's a really nice touring ride. Then, the other end of the spectrum, turn everything off, stick it in Off-Road Pro mode, and you discover the body positioning, the footpegs, handlebars, down to the rake of the bike, even – everything is perfect. The Tiger 900 is the most confidence-inspiring bike, it allows you to really push the ride as far as you want, you can take as many liberties as you want; stand up sideways drifting in third gear, slow wheelie it, slide it Supermoto-style. I honestly think it's one of the best bikes I've ever ridden, it's fantastic."
And what did you love about the Scrambler 1200?
"Ah it's just so much fun, isn't it! Get on it, and it's an absolute blast straight off. I'd switch everything off [Off-Road Pro mode] and ride that thing like it was a motocross bike, couldn't stop grinning! I remember being worried before filming about potential electrical issues... I didn't realise that every single electrical connection during Triumph's testing process is completely waterproofed – not many manufacturers do that. I had zero breakdowns with those electricals for the whole shoot, and that's with riding day in day out, through rivers and across river beds through four inches, six inches, up to a foot and a half of water.
What was the most challenging motorcycle stunt scene?
"Well for the Tiger, and remember these are stunt professionals, it was probably when we were riding them at high speeds and bouncing off the sides of cars during the Norway chase scene! It was amazing being able to ride behind and direct my lead stunt rider, constantly telling him to get in there, I want you alongside 'Bond', hitting the side of his door, cutting behind. There was a point where we jumped the Tiger over a car and under a helicopter. To have the confidence in a motorcycle to do all those things, on the move, while directing through an earpiece shows you how good that bike is."
After rising to the stunt challenges and performance demands of a major movie production, and after numerous customer requests, the next natural step for us was to produce a motorcycle to celebrate this success.
So here it is. Inspired by the Scrambler 1200 bike from the 2020 James Bond film No Time To Die, we have created a special Limited Edition motorcycle to celebrate our new and exciting partnership.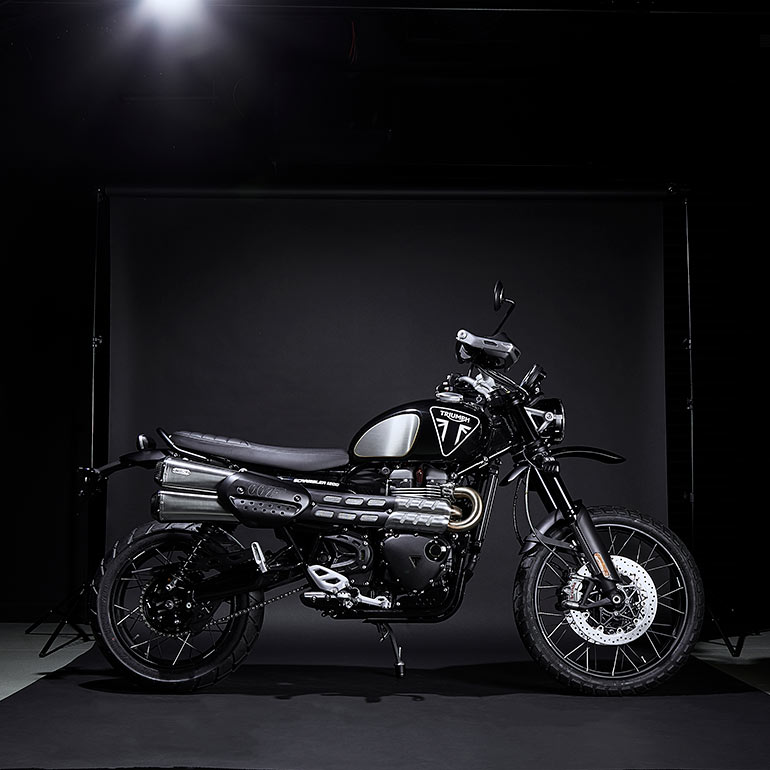 Also appearing in the film is a new name for a new generation: the Tiger 900 family represents a quantum leap forward in capability, with two ranges opening up a world of urban, long-distance and extreme off-road riding adventures.
The Tiger 900 Rally is an exciting new Tiger range designed for maximum off-road adventure and all-day riding capability, control and comfort, courtesy of the greatest ever triple engine performance and specification.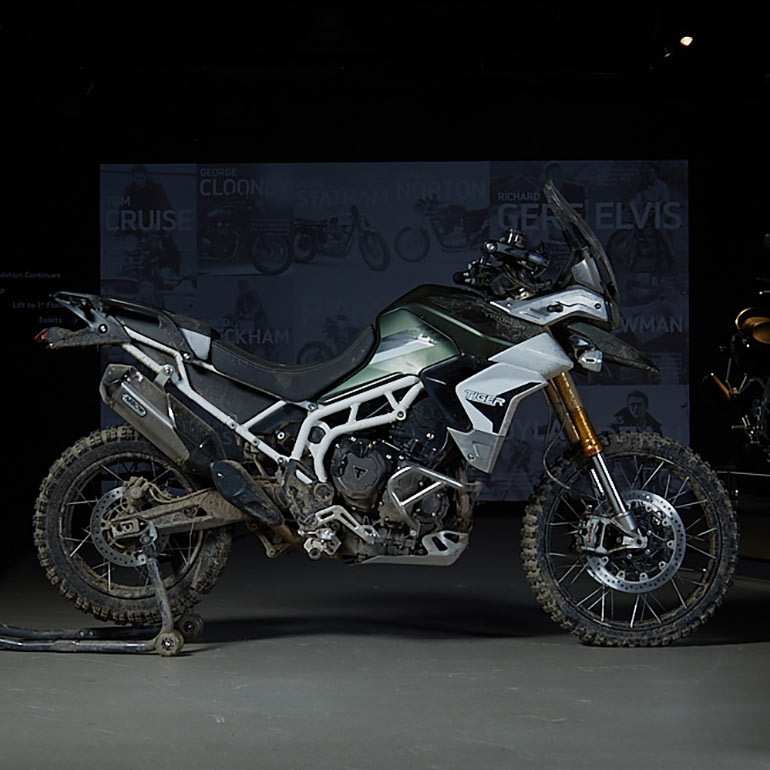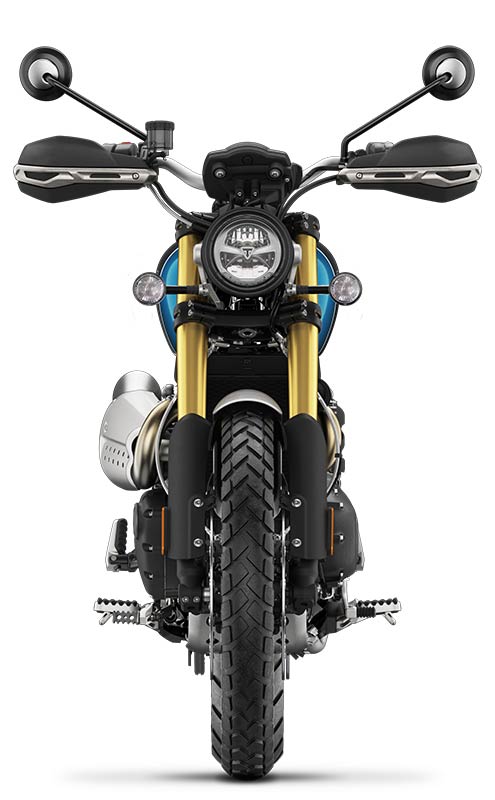 SCRAMBLER 1200 XE
The top-spec Scrambler 1200 enjoys unparalleled road, scrambling and proper off-road capability, with commanding ergonomics, breathtaking handling and incredible capability. This is the ultimate in motorcycling freedom.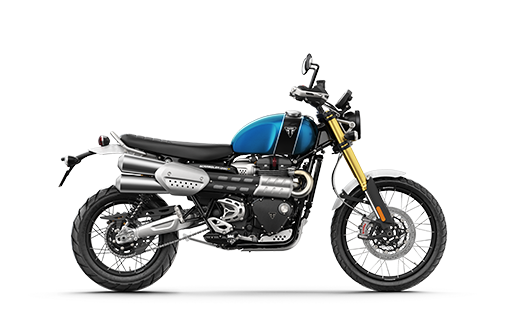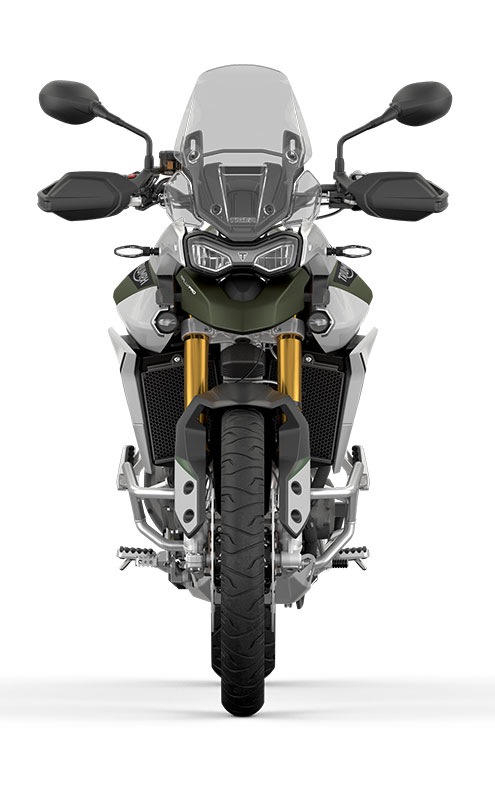 TIGER 900 RALLY
The new Tiger 900 Rally and Rally Pro represent a total transformation in performance and capability for maximum off-road adventure riding and all-road comfort and style.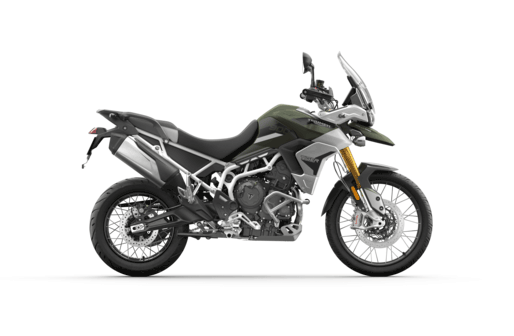 No Time To Die is in cinemas globally from November 12, 2020 in the U.K. through Universal Pictures International and in the U.S on November 20, from MGM via their United Artists Releasing banner.
Synopsis:
Bond has left active service and is enjoying a tranquil life in Jamaica. His peace is short-lived when his old friend Felix Leiter from the CIA turns up asking for help. The mission to rescue a kidnapped scientist turns out to be far more treacherous than expected, leading Bond onto the trail of a mysterious villain armed with dangerous new technology.